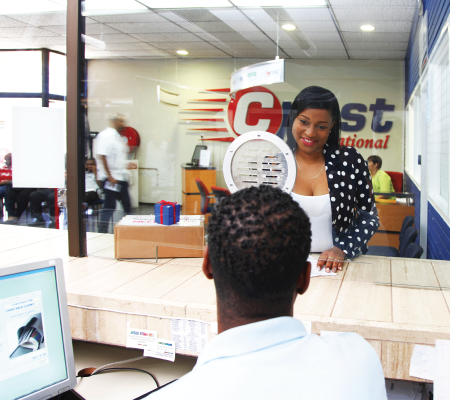 About Us
Cpoints is an exclusive product of Cpost International. Cpoints is a Rewards Program that awards especially the PuntoMio customers that have been loyal to us throughout the years. It is our way to say Thank You for using our PuntoMio service.
Cpost International's mission has always been driven around customer satisfaction andwith the introduction of Cpoints we are taking one more step to increase the customer satisfaction of our customers.
Cpoints is FREE to join. Be part of this great Loyalty Program TODAY! SIGN UP NOW! and start earning.
HOW DOES IT WORK?
Sign up and join:
All PuntoMio customers can sign up and join our Cpoints Loyalty Program.
Start earning points:
Once you've signed up you'll receive a confirmation mail with your username and password. Now you can start earning points! You can earn points by making orders and using the PuntoMio service to ship them. For each package you pick up, you will earn points.
Redeem and reward yourself:
Receive FREE local shipping on your order by making use of your earned points. Join for free, earn points and start rewarding yourself!